夢を追い求めて...... 製品群を支える 研究部門・生産部門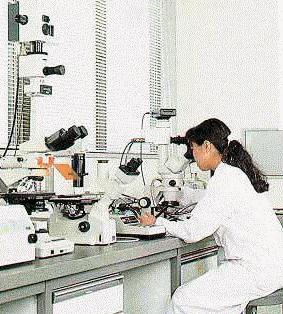 研究部門では最新鋭の研究機器を多数用いて研究、開発、品質管理に積極的に取り組んでいます。私たちの生活では色素が多くの場面で使用されています。生活を彩り豊かに、より安全に進めていくために色素の品質管理、その研究開発は私達にとって重要な役割となっています。一方、その供給を担う生産部門では、品質向上、コストダウンを目指して常に設備等の改善を進めています。

夢のある豊かな生活に役立つ色素製品を開発するため、研究施設及び生産施設のさらなる充実と活動的な研究開発を推進し、明るい未来の道を着実に歩んでいきます。

今後期待される色素研究の一環として、バイオテクノロジー手法による植物天然色素の研究、生物工学手法を用いた色素・有効物質の開発、及び検査薬用色素などの基礎研究も行っています。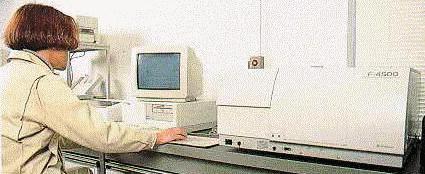 KISHI KASEI's research departments use state-of-the-art equipment to actively pursue R&D of new products and technologies and improved quality control.

Colors are used in various facets of our daily lives. KISHI KASEI is committed to fulfilling its role in advancing R&D and quality control in the colors field, as well as adding color to people's lifestyles and making them safer.

Our manufacturing departments, which are responsible for ensuring stable product supplies, constantly upgrade equipment and take other steps aimed at raising quality while reducing costs.

KISHI KASEI is well on the way toward helping to build a brighter future by enhancing its R&D and manufacturing facilities and by promoting a dynamic form of R&D designed to develop colors and related products that will enable people to lead enriched lives.

As an aspect of colors research with a strong potential for the future, KISHI KASEI is pursuing research based on biotechnological methods to produce natural colors. Through bioengineering, we at KISHI KASEI strive towards the ultimate development of colors and effective compounds and we are committed to ongoing basic research on colors for use in testing agents.

---